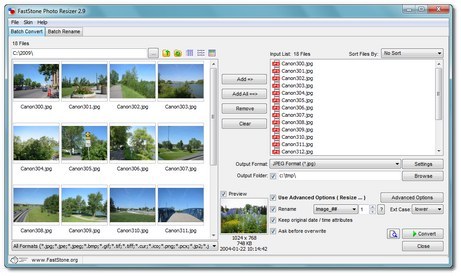 We are all using digital camera or our smart phone to take photos. We are using at least 5 MP camera to take photo which gives "huge size" for quality printing but problem for uploading and emailing.
You need to resize all your 50 or more photos taken during an outing or holidays to be emailed to your relatives or office; are you going to do it one by one?
You don't have to 'waste' your time doing that and you can re-size all these photo in a few minutes with the help of free software - FastStone Photo Resizer.